From the Heart – Keynote thoughts for PE Institute 2019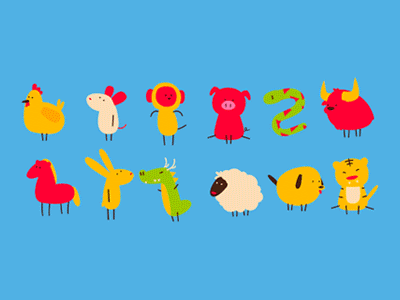 Image from Gifer
This week is Chinese New Year and our Beijing based school has a week off.  I am in the midst of working on a few projects and the biggest thing this week is to try and accomplish one of our local bike shops FireCracker 400 which is supposed to be 400km of cycling in 7 days but I have amended this to be 325km of cycling and 75km of running in 7 days.  I am still not sure whether I will make it – with air quality and temperature always an issue here and with the amazingness of snowfall in the week as well – a magical and unusual thing here in Beijing.  While out in good but cold air today, I was listening to By The Book – a podcast that I fall in and out with as I ran and found their episode on Big Magic something that resonated with me today.  I have been humbled by being invited to come to Asheville, South Carolina in July to be part of the PE Institute 2019.  I have been skyping with Artie and reading past posts from others like Joey Feith, Sarah G-H and reading Andy Vasily's blog and I realise that this is all leaving me feeling overwhelmed as I strive to find my creative voice for this project.
I love learning and working with people who are motivated and driven to make Student learning a richer place.  I am finding that as I devote time to my craft that I can hear more voices and I am more confident of my own voice in this space.  However, it always surprises me when others are interested in what I am saying or doing in my school as I feel that what I do is very normal and so find it unusual that others are interested in it. A friend told me that many women question themselves and are quick to say 'no' or to not take credit for their work when it comes to being invited to speak or take a leadership role – often we need to be asked several times for us to decide that we will go for it!
But in By Big Magic, the focus is on being creative, and this is an area that I find it hard to get going.  What if the things that I want to say don't resonate?  What if my Australian background and overseas teaching experience are not something that the usual PE Institute attendee from the USA is going to empathize with?  My conversations with Artie left me feeling that speaking with heart is important but I also take away from Shane Pill's Keynotes that we need research and data to back up our stories and experience and from Doug Gleddie's own stories that he weaves of his very amazing childhood on his families farm in sub-zero temperatures in Canada.  To Keynote is to share your passion, your story and heart but also to leave some takeaways that are held up by real research/data so that your words aren't just heresy.  I also know that Andy Milne will be there and he is very passionate and very funny (I am not funny, so we should compliment here) and Andy Vasily tells lovely vivid stories that are related to themes but are so incredibly deep and meaningful – he is truly wonderful to listen to as well!
I have tried to do a lot of thinking this year as I run and ride and swim – my training has been a step up and so my own professional reading and reflection have not been at the forefront of all my time as it has been in more recent years.  I would like to talk about my own experiences of Failing PE (First Attempt in Learning) and how this impacted me along with the very positive relationships built in PE and in my running community and how this impacted me as a runner and athlete but also how this brought me to be a stronger and more resilient person with clear goals and focus.  I would like to weave this into what UNESCO says is Quality PE (see the document here) and what we should be striving for – and who can help us.  I know that there will be a lot of SHAPE America people at this conference, and would like to find out who else can guide and support members and PE people for assistance in auditing or working on their program.  This could also include Professional Growth and how this could look through the work that we do at ISB at the moment. I would also like to tie this to Meaningful PE and how we can use Quality to guide our practices for our students and our relationships between schools, communities, families etc but that Meaningful PE can give us guidance for how we conduct our lessons for our students every day and the importance of the balance of these things – and the data that supports social and emotional support (John Hattie has done a lot of research on this), this article and this article that summarises the effect size is also interesting) – what we do as Teachers has such direct impact on our students.  We need to have Quality PE teachers and we as Quality PE people need to be honing our craft in a Meaningful way.  I have had some conversations on Twitter with Sporticus about this – and he summed this learning craftsmanship up below:
3 stages of PE craftsmanship

Apprentice – Imitate – Survive
Journeyman – Experiment – Revive
Master – Innovate – Thrive

— Sporticus (@ImSporticus) February 7, 2019
I would like to share this story in July – and see how people relate and resonate with these ideas.  They have been guiding me for some time as I ponder what my Teaching (and life) guiding principles are this year – Tim Fletcher got me to thinking more deeply about what makes me the teacher that I am – and how I know this when I read the book that he co-authored and kindly let me skype with him about this process/journey.  I feel through this journey, I will have a much richer idea of just that and look forward to sharing it with others in July.